That infuriating splash and subsequent stubborn stain is oblivious to taste and style. Over time its constant presence graduates towards becoming a cherished tattoo, bearing witness to the collateral damage of a life lived to the full.

Splash tables are inspired by a playful desire to add a dash of vibrancy and colour to a room without overwhelming it. An unapologetic characterful splash whose very self-aware splat shaped top and trickle down tapering legs sit in anticipation of vibrant fun.


Reeves Design has been here before, utilising juicy and glossy colour in our lacquered Louis and Victoria collections. To that end we have listened and worked very closely with our customers to select a palette of four beautiful colours of navy, mid grey, chartreuse and oxblood red.
Casting in recycled aluminium has an inherent material quality in the very process of transforming liquid to solid, which is ideal, and also became a big part of the inspiration behind creating 'Splash'.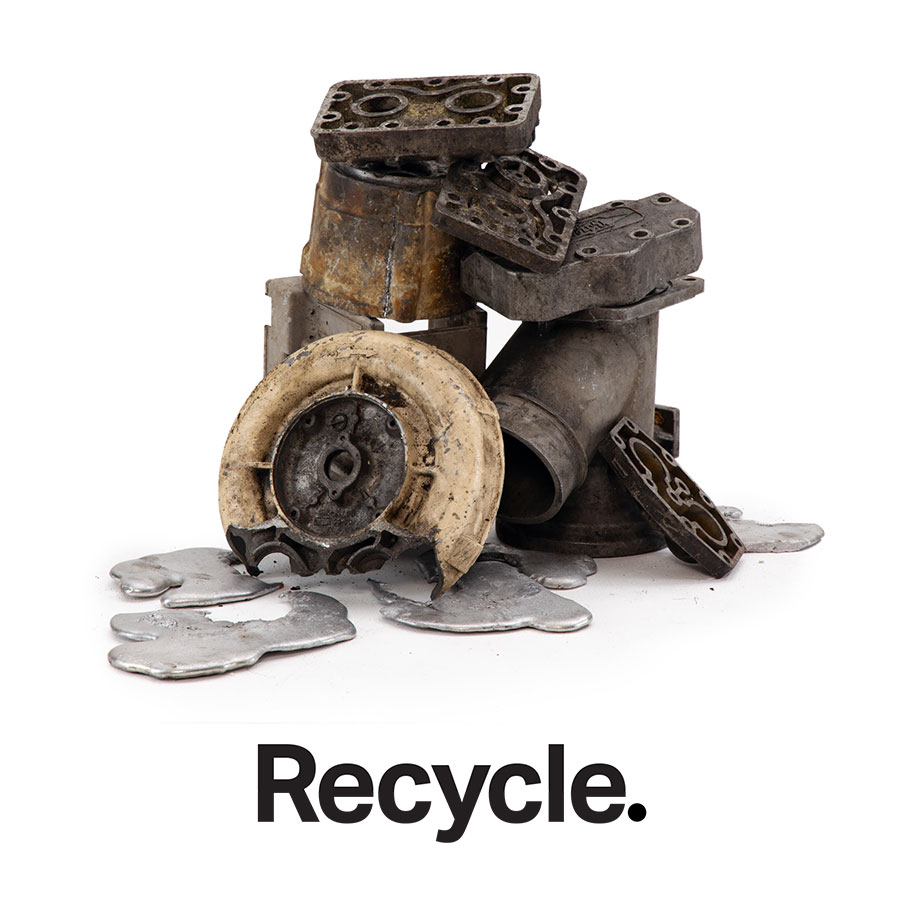 The shape and proportions of the splash tables allow them to be individually impactful or nestle together in an archipelago to create a larger surface area like pools of bright liquid colour.


The accompanying short video at the beginning of this newsletter reveals more of the playful nature behind the design.
We have just completed our first batch run for our customers at NORHOR and we are excited to have been requested to develop an in-store gallery exhibition to present the story behind many of the Reeves Design products.


Cast in solid recycled aluminium means that Splash is very strong and sturdy straight out of the box and ready to find its place next to your favourite sofa or lounge chair.


Here you can see the navy blue table standing by itself, we are looking forward to developing more images and especially receiving images from our customers with Splash in situ.


Previously the Sketch collection came from a different design inspiration, a free-hand loose sketch like gesture of a very organic and fluid series of tables and objects drawn on a computer tablet. These spontaneous sketches were then programmed through a CNC machine to make the master moulds that were then also sand cast in recycled aluminium.


It seemed fitting that at the same time as adding a small lacquered table in Splash, we should also offer a larger dining table with the Sketch dining table, shown here in high gloss black lacquer on cast aluminium.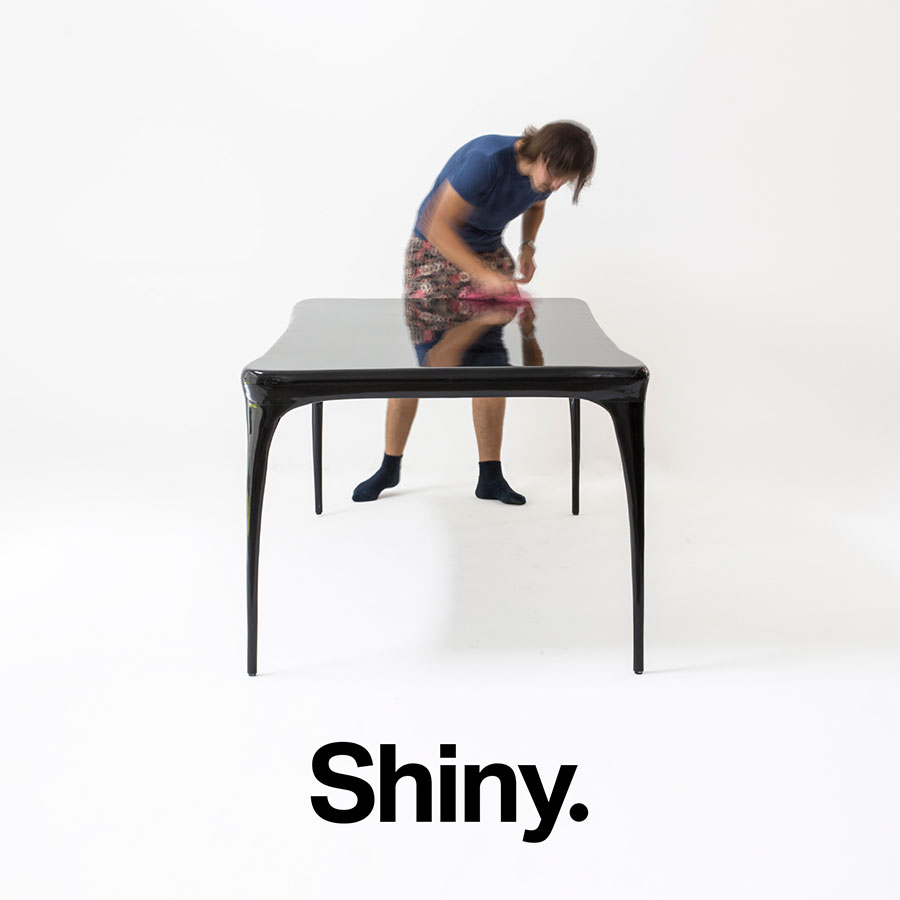 The dining table is cast in one piece before the legs are carefully sliced away and engineered for a seamless fit for re-assembly as it is too large to ship in one piece.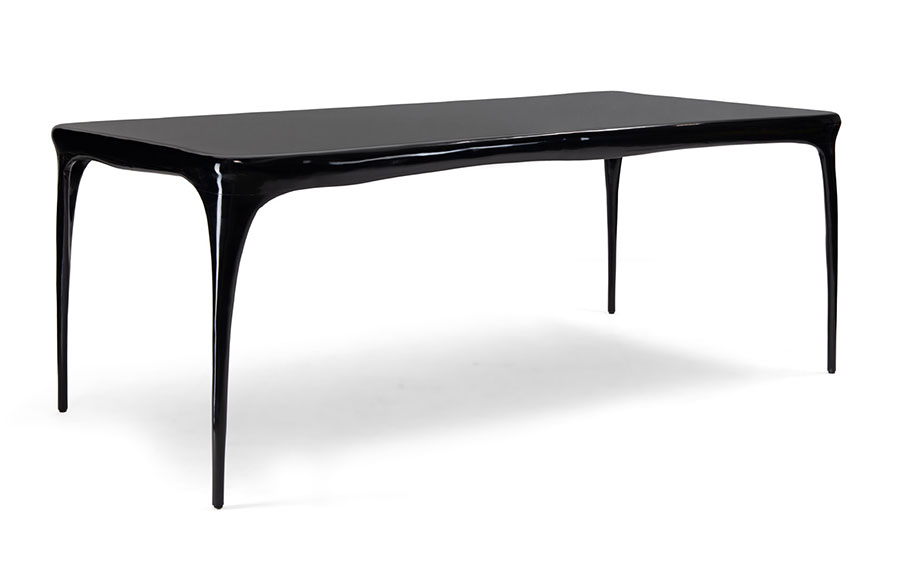 We also couldn't resist making the Sketch Coffee table in an absolutely gorgeous jewel like cobalt blue.


Below you can see a nicely appointed minimal open plan room including Talon Square Dining table with walnut top, Talon Side Chairs in tan brown leather and also black noire leather, the Upcycled Console table, Sketch Coffee table in cobalt blue and our Bento Sofa in oatmeal fabric.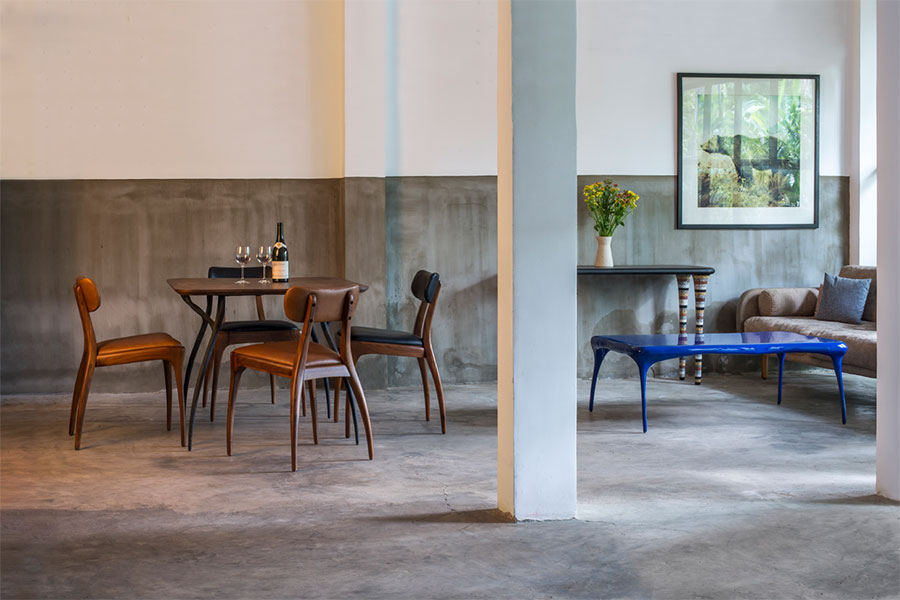 And just for good measure, here is a lovely close up of the very lustrous and desirable Sketch Coffee Table in cobalt blue offset against the very comfortable Bento sofa set shown in oatmeal fabric and also in slate grey fabric.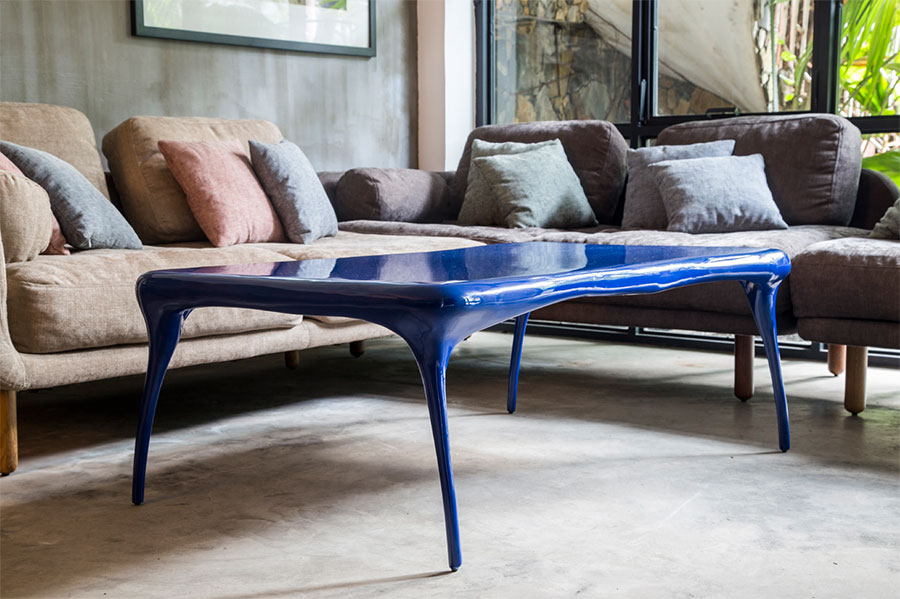 At Reeves Design we pride ourselves on developing each collection with a unique and inspired story that follows through to the final execution of the product. That is why we do not use renders to present the finished article and all designs are shown with genuine photography. This means that our images are only published when the product is fully developed and available to purchase, ensuring each item is just as good as it looks.

Images and movie are from Reeves Design, please contact if you are interested to retail or distribute our product.

For all purchases and design enquiries please contact sales through Mrs Susi
susi@reevesd.com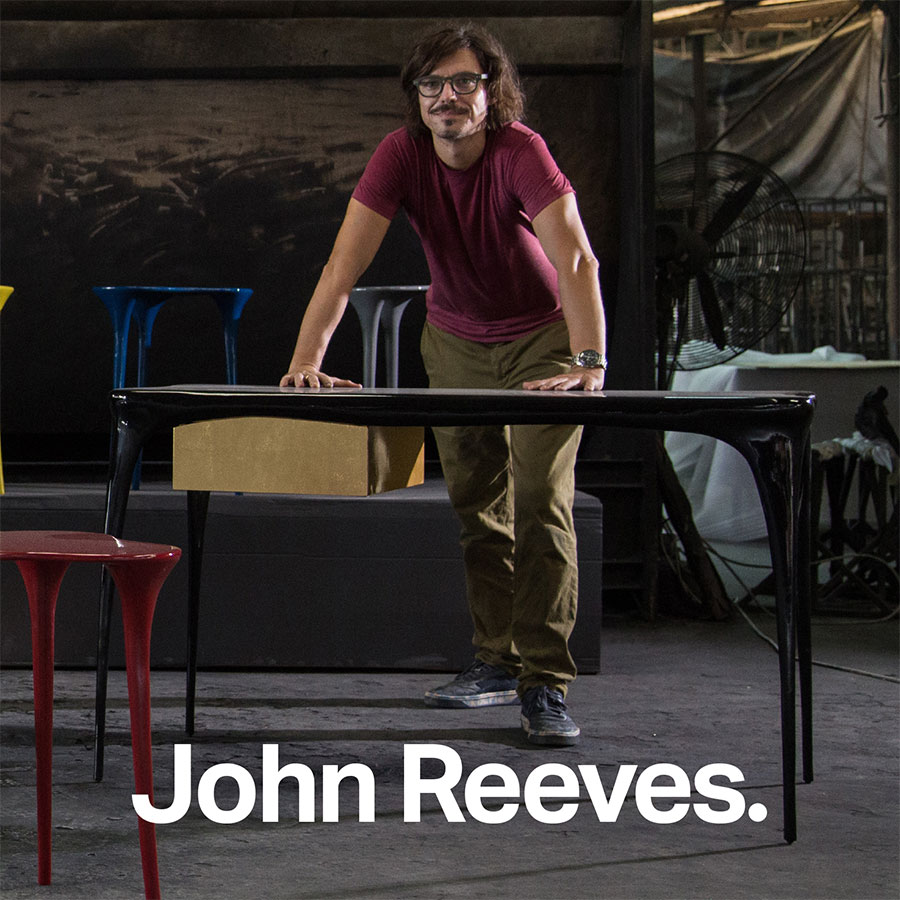 "I hope you continue to enjoy receiving the Reeves Design newsletter which has always intended to be a window into the inspirations that go into each design. However at this current time when it is impossible to make and attend exhibitions in a physical way or even go to showrooms and shops, it has become an essential platform and direct link between our product, brand and customers.

I encourage you to reach out with any projects and dreams that may align with our values and vision as we are still operating, producing and creating. I trust we can harness shared motivation, enthusiasm and more enjoyable considered ways to explore culture and ideas; in doing so continue to evolve designs that look towards a bright future."

John Reeves