Happy customer finding sanctuary in the garden with the CAS1 table & chair set.
April 03, 2014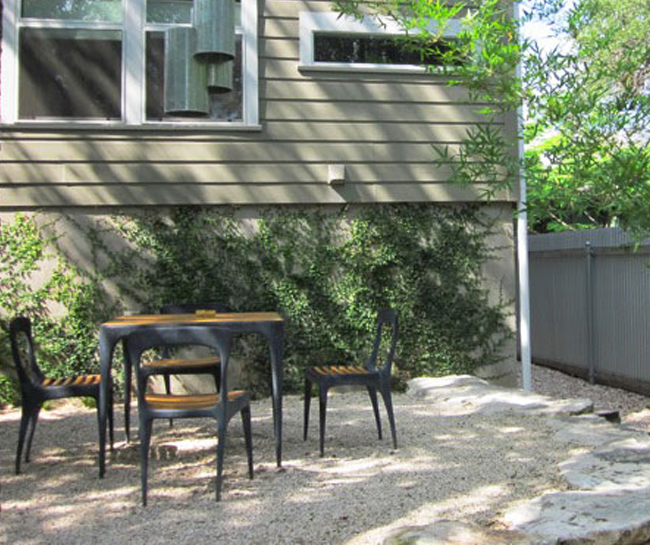 I'm always delighted when a happy customer appreciates my designs so much that they send a picture.
Here is a charming picture from Barbara Bullock showing the CAS1 square table with teak slats and matching chairs in a garden setting. Barbara even mentioned that her garden lamp was inspired by the table.
Enjoy.