CAST Round Dining Table Metal Top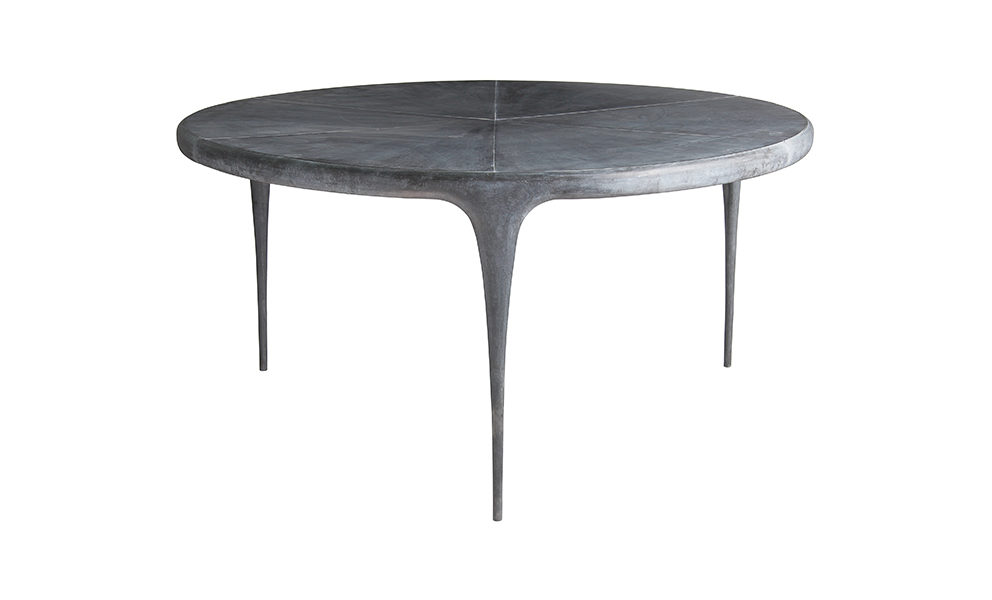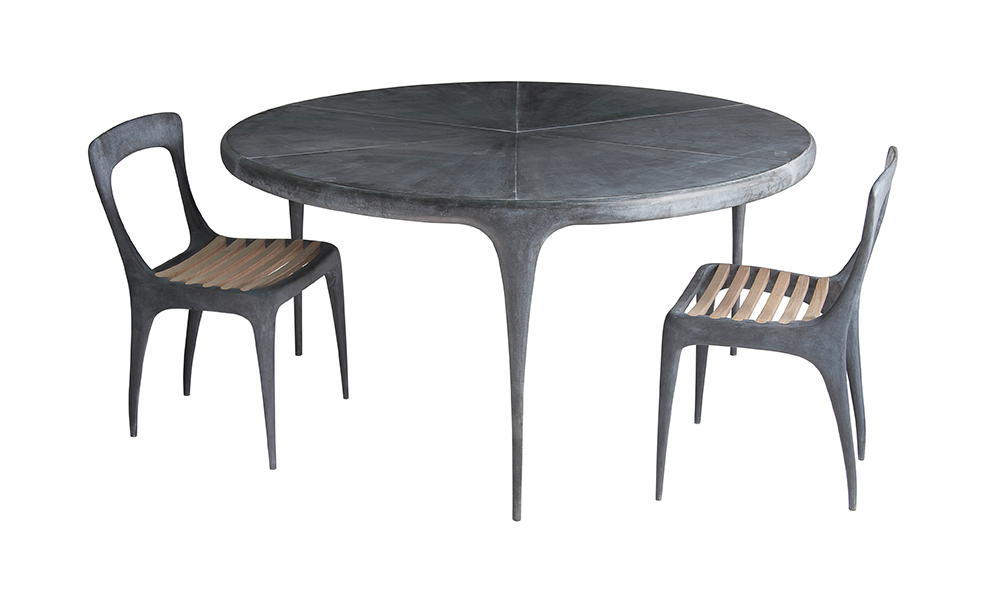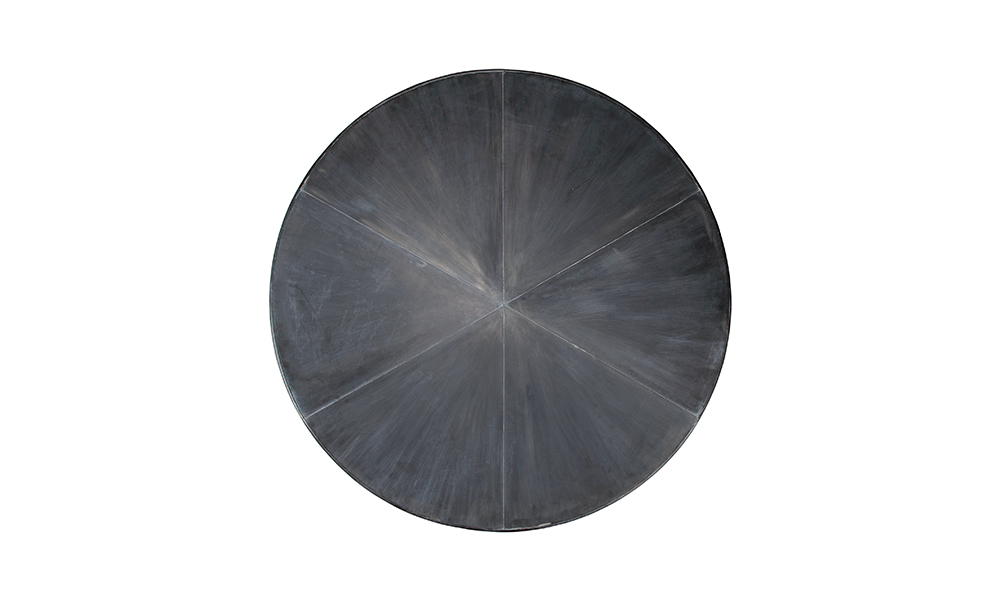 This table was the first of the CAS1 tables to be completed. The form was conceived from the drip like qualities of the liquid molten aluminium; the delicate legs deliciously dribble down from the top terminating in 3 simple faced off feet. The tri- leg form means that the table can stand steady on any solid surface and the subtly sublime zinc plate patina finish will age indoor or outdoor with equal charm.
Distribution
Currently sold through REEVESdesign boutique at ABC Carpet and Home in New York, New York, USA, Henry Hall Designs in California and elsewhere through REEVESdesign direct sales.
REEVESdesign | www.reevesd.com
ABC | www.abccarpetandhome.com

HENRY HALL | www.henryhalldesigns.com
Materials:
100% recycled aluminium with a zinc plate patina.
Dimensions:
h750 x 1500 diameter (h29.5" x 59" diameter)

More sizes available on request and customs.