Upcycled Square Coffee Table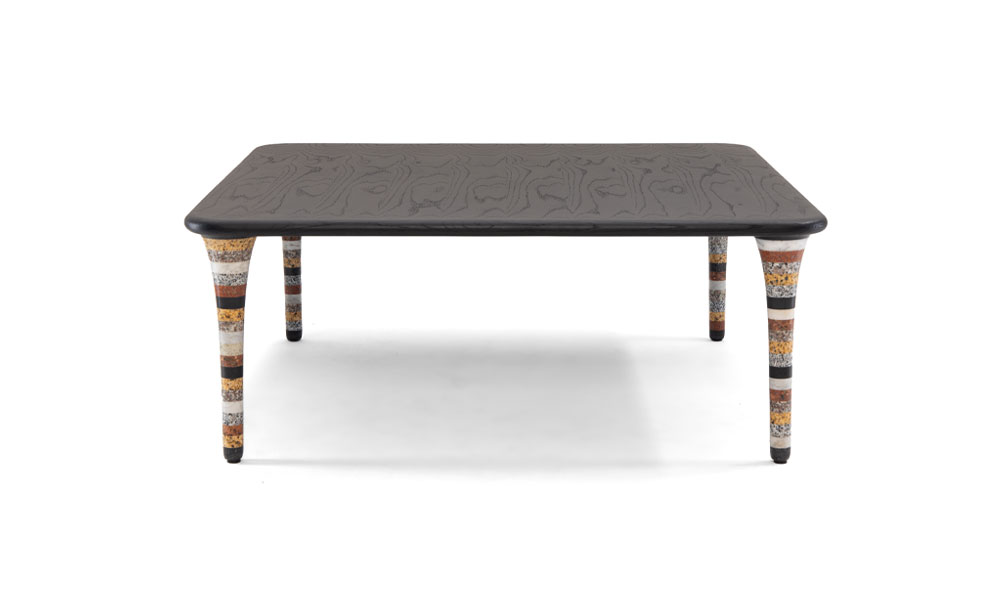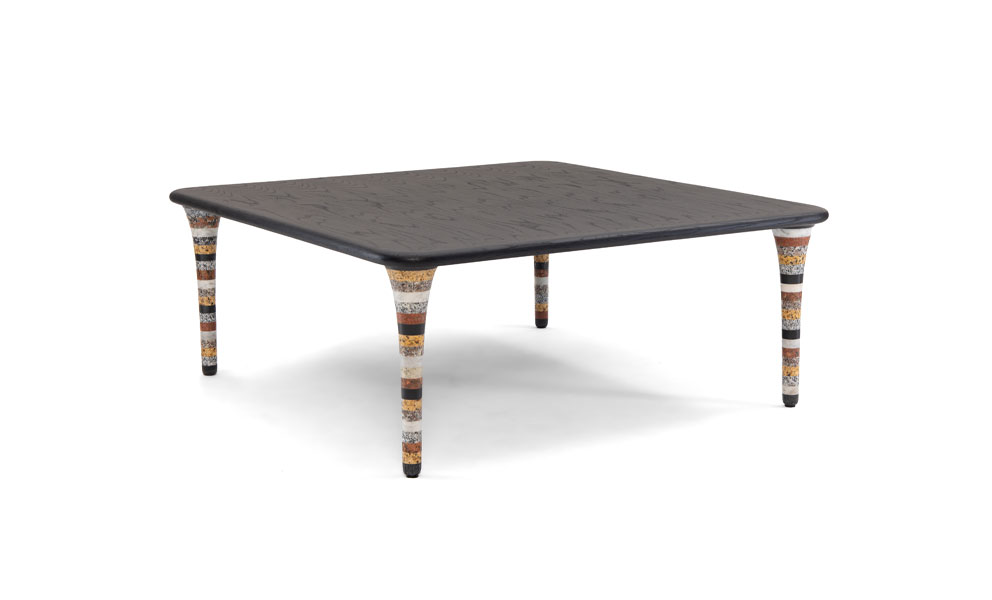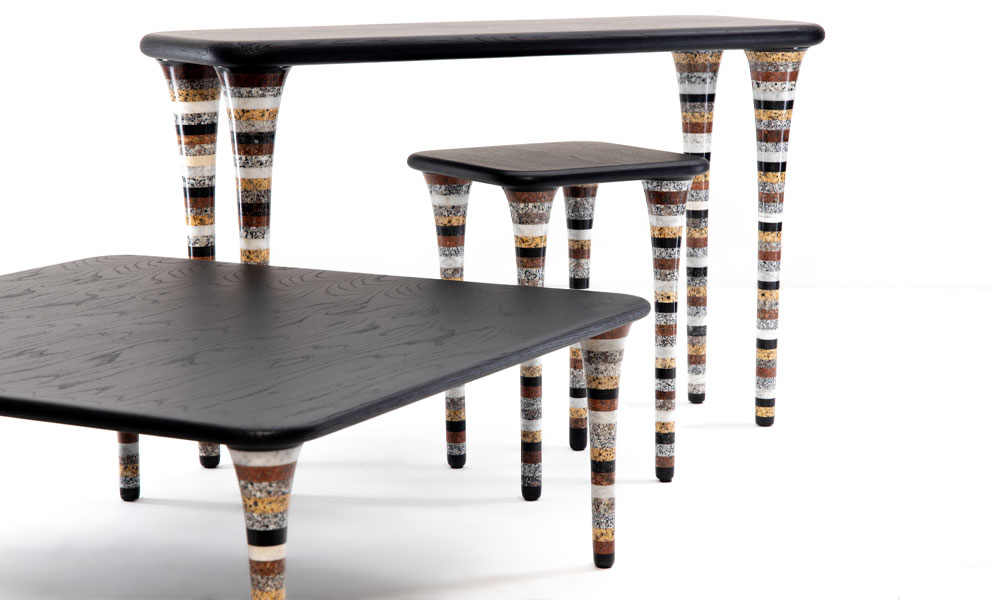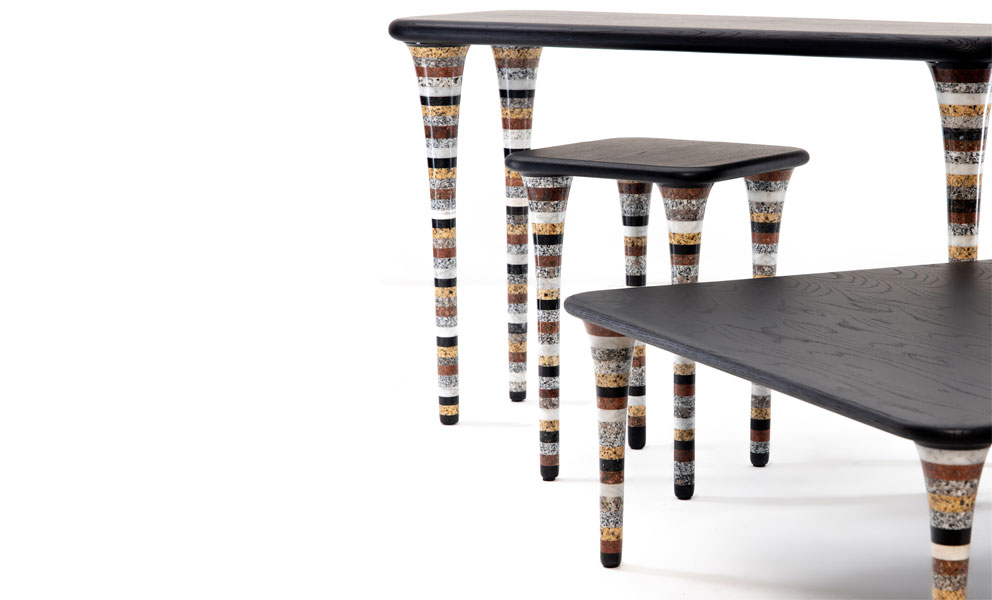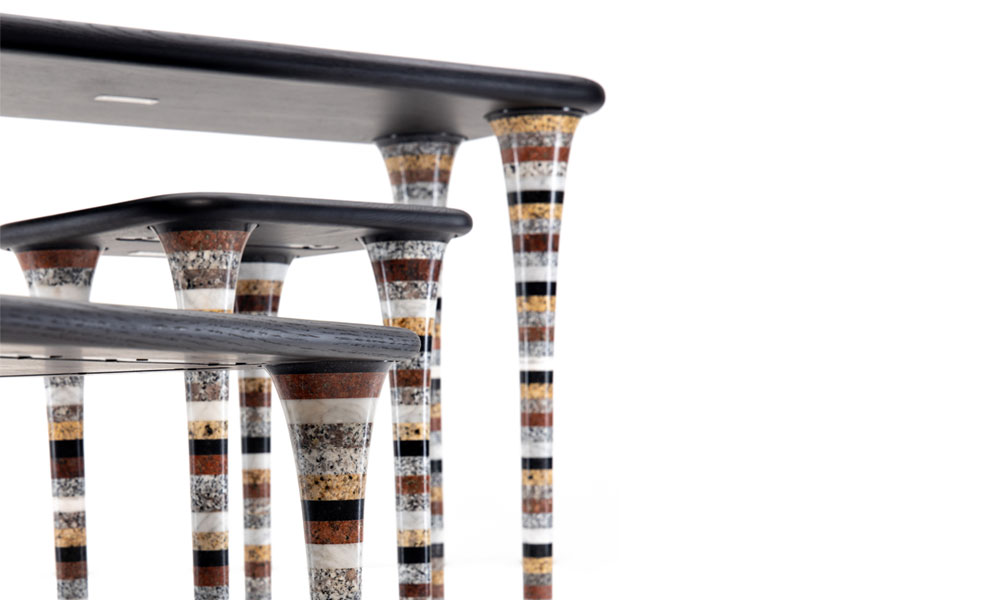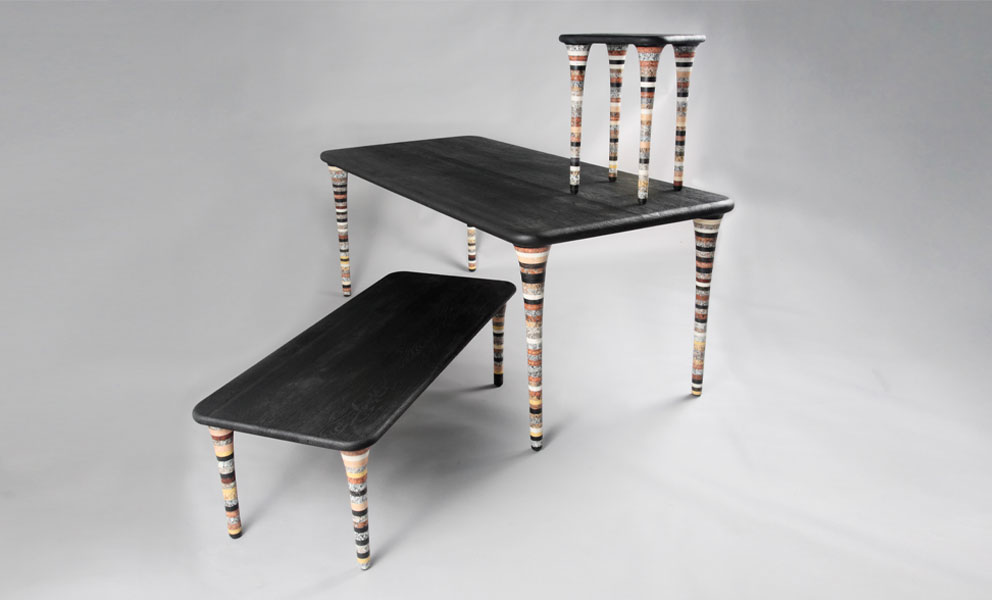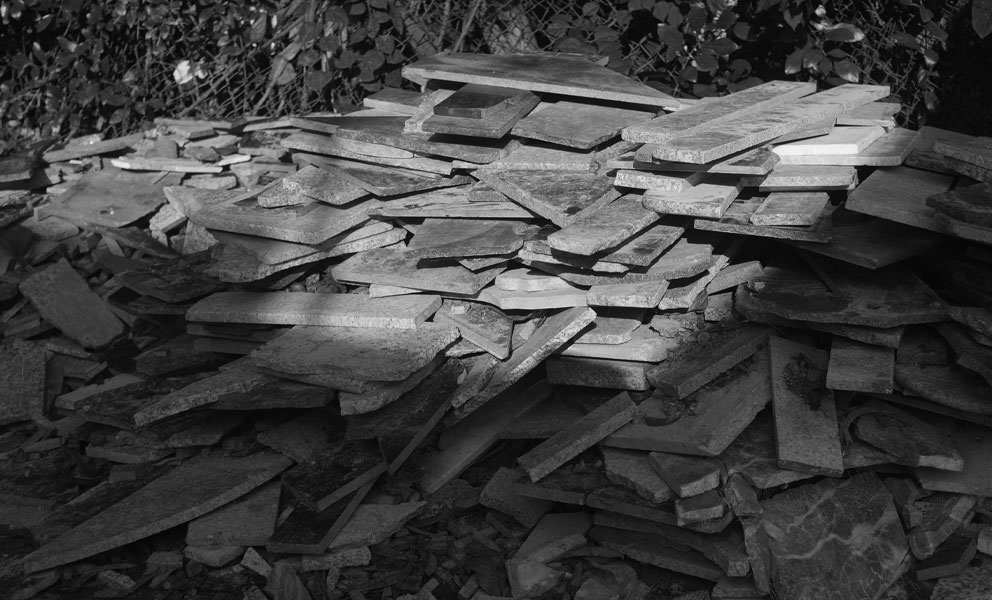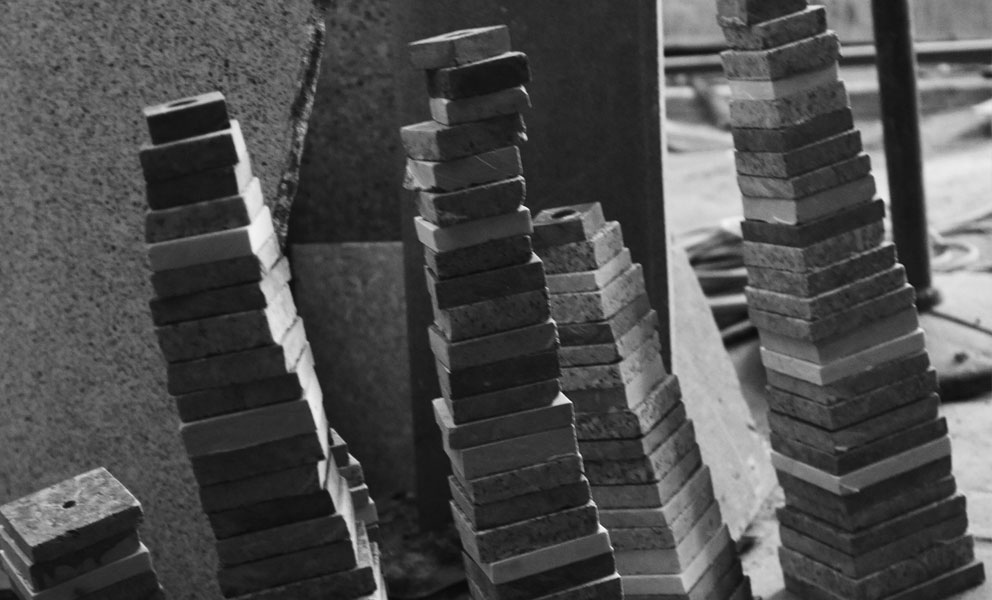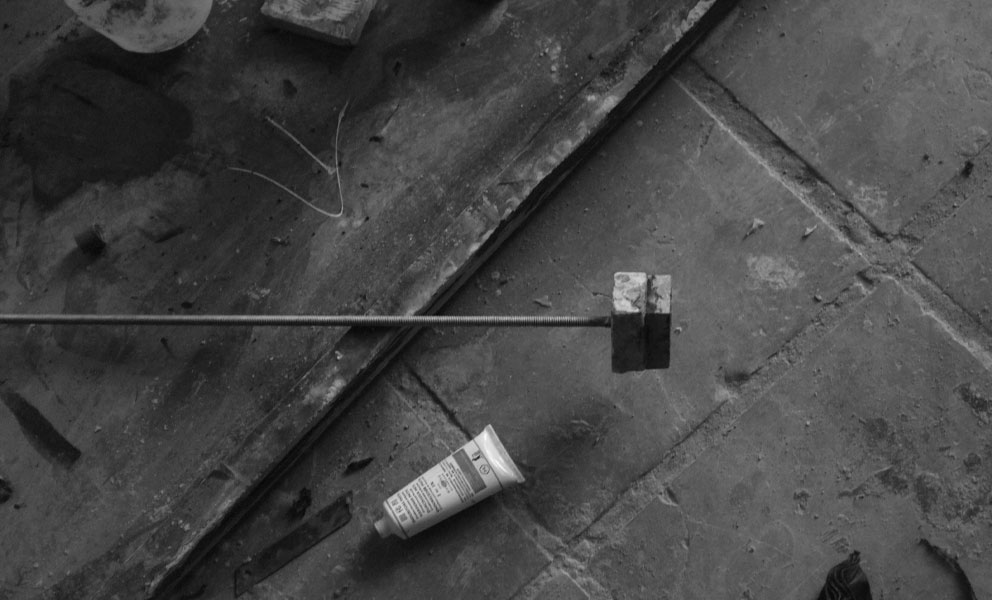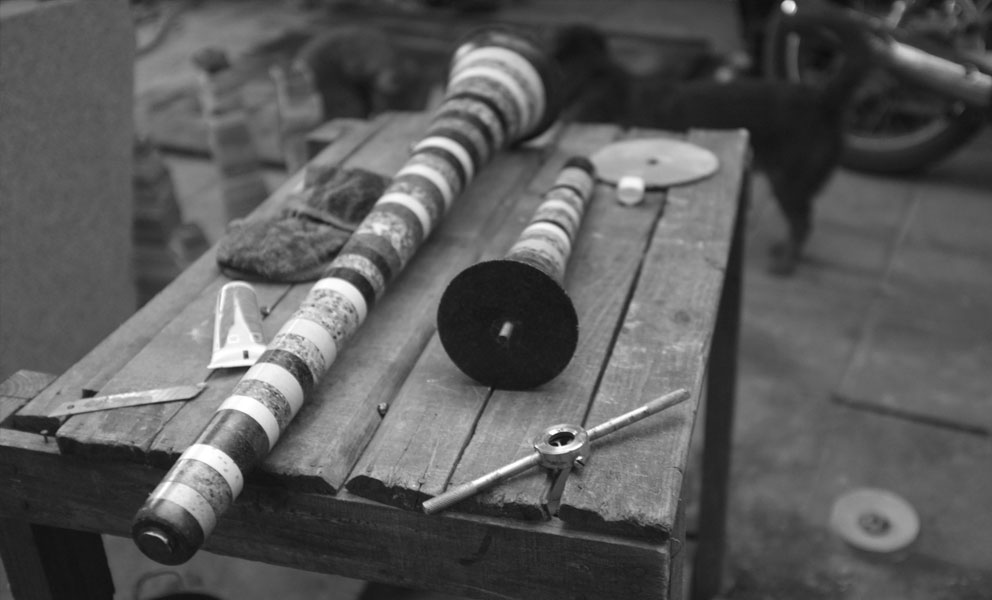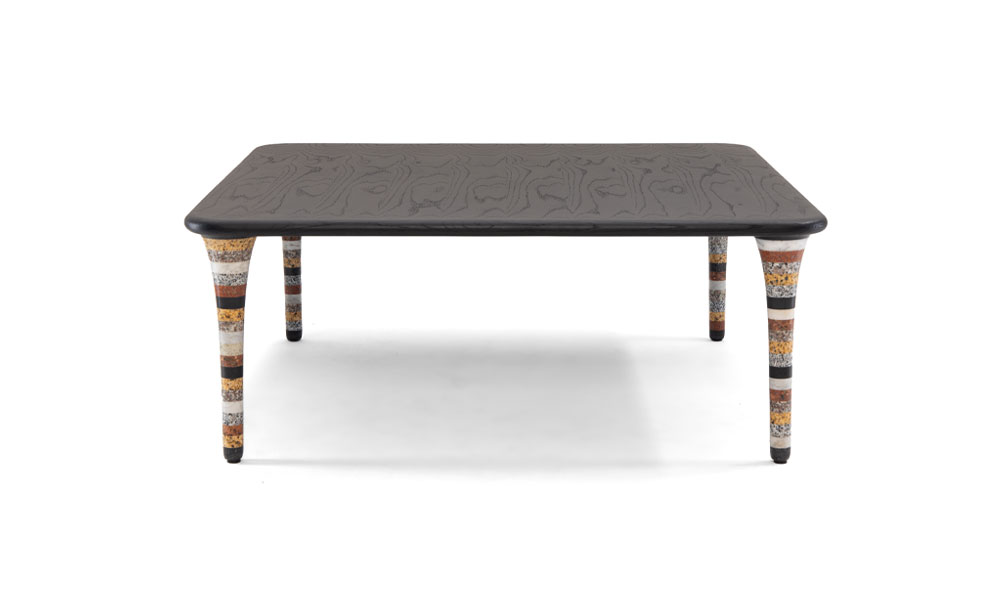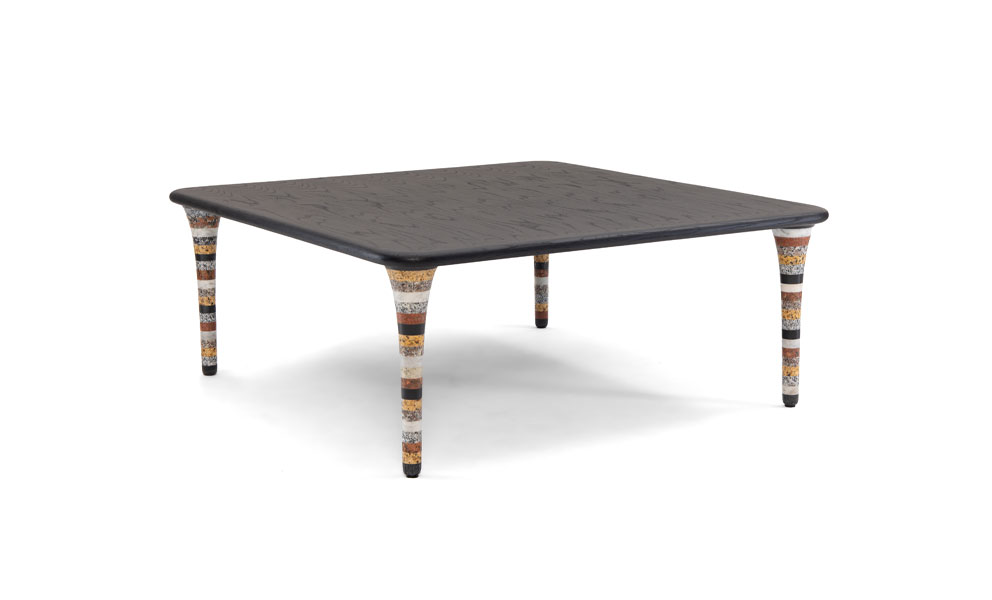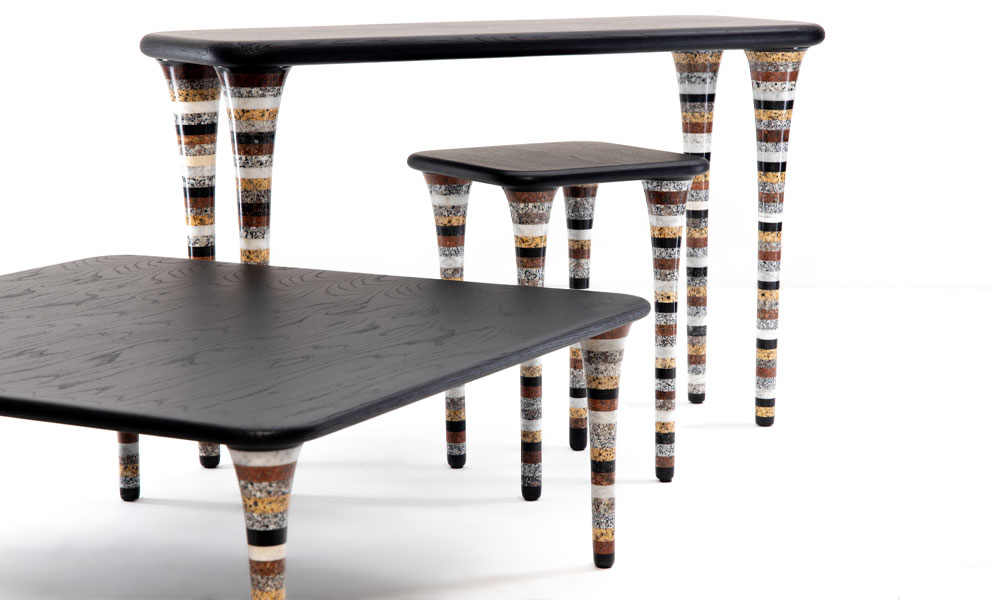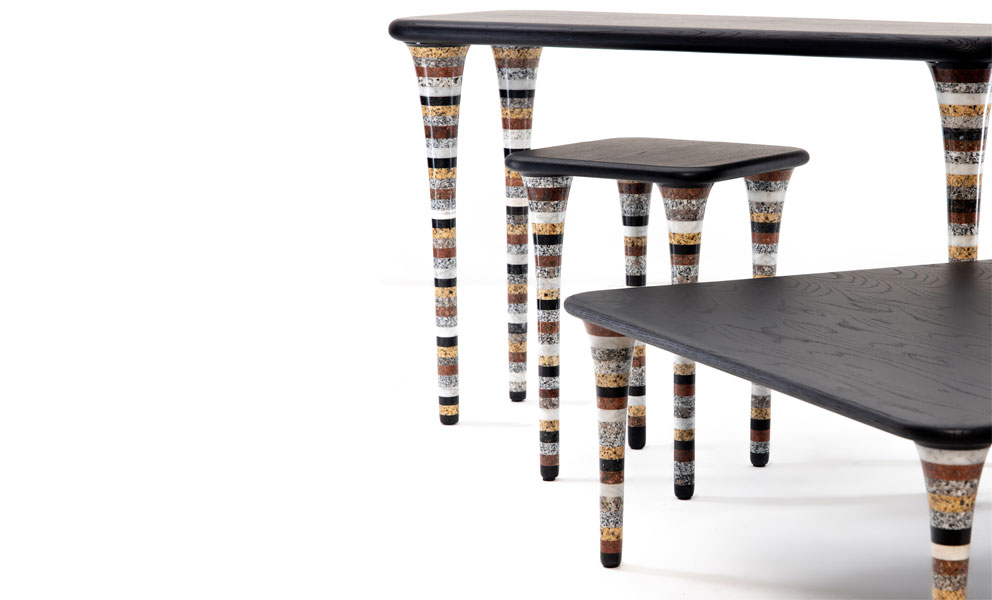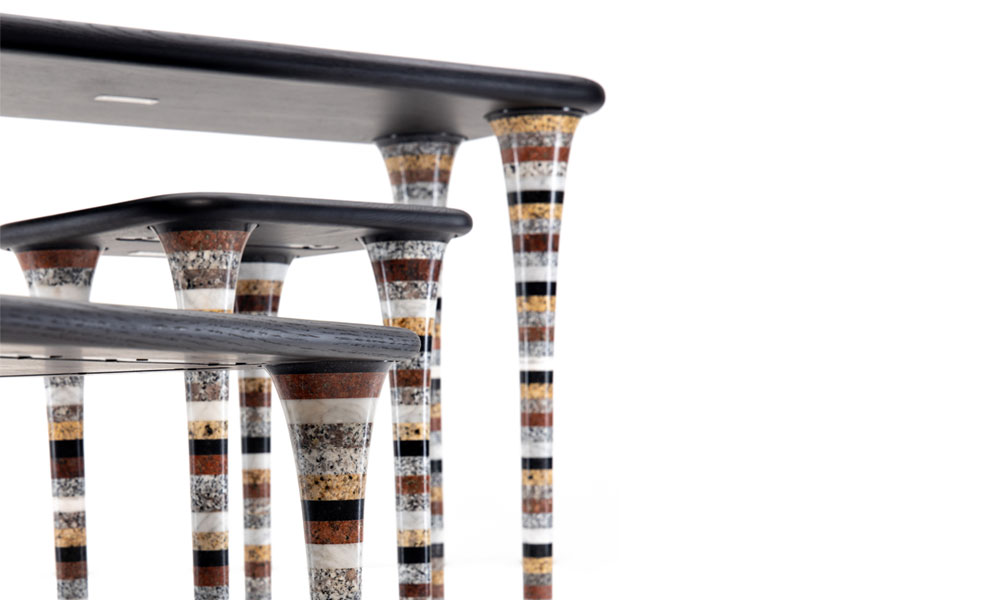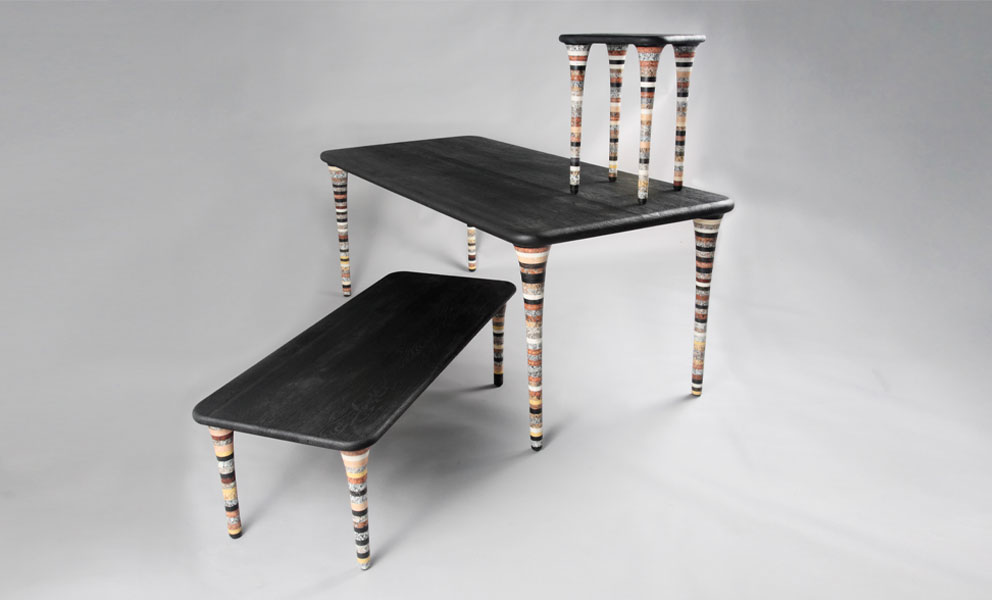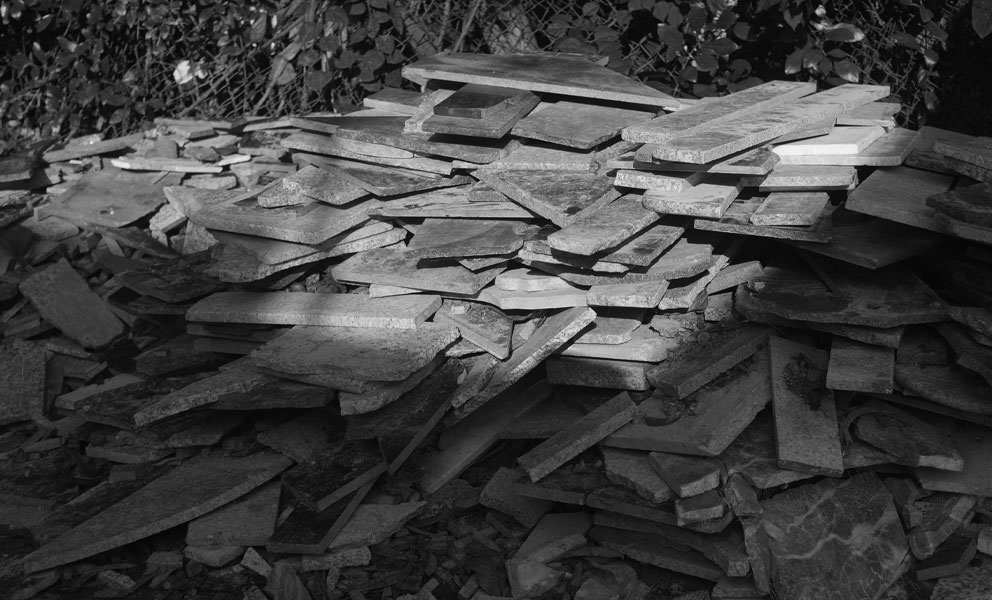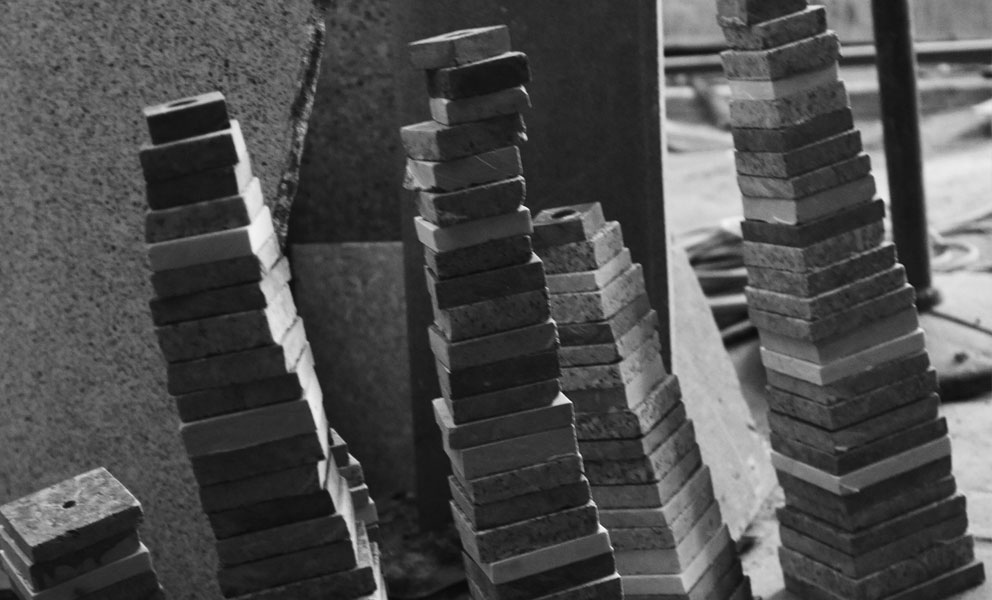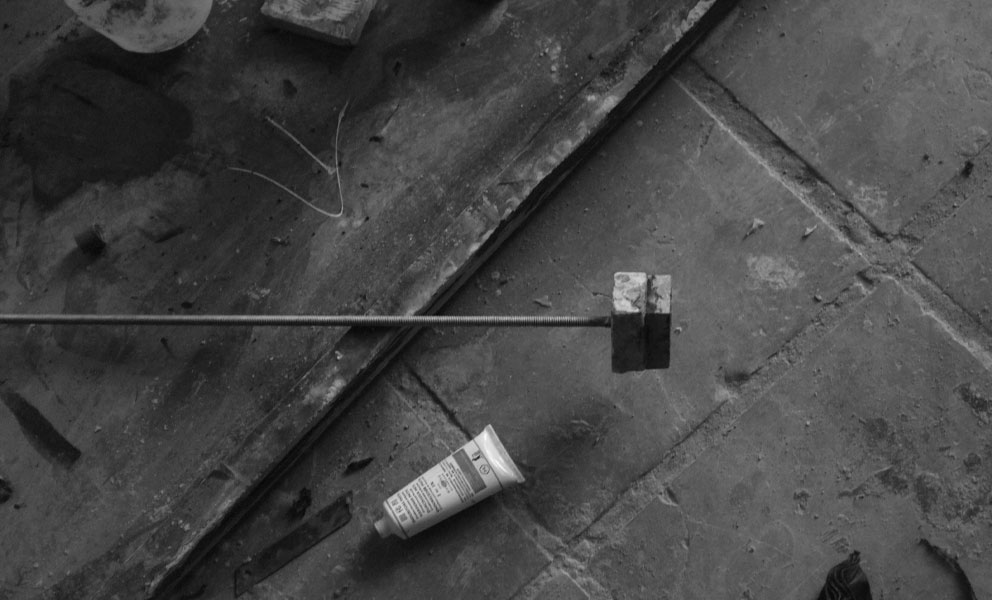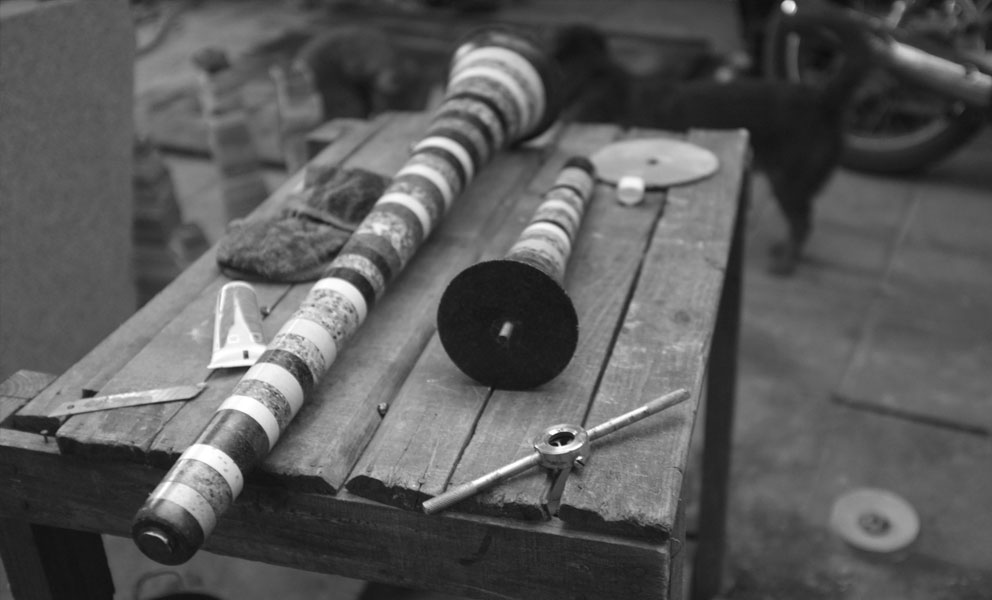 "Inspired by countless hours on the motorbike driving between our various factories and suppliers I consistently noticed the abundance of scrap marble and granite piling up on the side of the road outside the multitude of tradesmen's workshops. These tradesmen were cutting slabs and sheets of good quality stone to size for commercial cladding, flooring, kitchen worktops, you name it... I knew that some of the scrap would eventually be collected and pulverised down for use in terrazzo, but a lot of it would just be submerged in cement as concrete aggregate or worse, merely buried as rubble!

I wanted to try and salvage these scraps and release the inherent value found in such a noble material, but in order to so, I needed to get the tradesmen onside too. Working with them directly, I was able to formulate a system that allowed the scraps to be quickly and approximately graded into size, drilled, stacked and "kebabed" over a threaded stainless steel rod that acted as a turning axle for a stone lathe and subsequently to screw the resulting leg into a solid oak table top.

The tradesmen could select the stone, marble and granite that they were using at the time so that any waste could offer its otherwise sacrificial potential yield.

With a selection of table leg heights, I decided it was time to offer more shapes and sizes of table top.

The stratifying layers of the marble and granite stone legs shuffle and even contradict their natural igneous or metamorphic states, whilst nevertheless maintaining a powerful nod towards their solid, noble stone material quality."

Reeves Design take it as "duty" to always assess the potential to upcycle or recycle where possible. We believe the cost implied due to additional processing time and effort is offset against the efficient use of waste and embracing the designers responsibility to preserve, conserve and attribute value through the ethical application of our skills and experience.

"Perhaps I can't save the world with a table leg, but I believe there is a moral and ethical consideration to at least design with an aesthetic that acknowledges the full sacrifice of material consumption and the consequences that come along with our initial choices as designers."

There is a beauty in the poetry of paring back and reassessing our resources.

With that said, Reeves' designs are packed with an enduring aspiration to meet the aesthetic and lifestyle ambitions of our current generation, to leave a valid mark of our time and we recognise this is the obligation of all creatives that have a care for impact and legacy. There should not be a compromise in style, aesthetic or craftsmanship in the upcycling or recycling of materials, only a duty to explore a deeper and more considered approach to design and ensure it is future proofed towards the inconvenient and indisputable provenance of waste.
Material:
Upcycled scraps of Marble and Granite with a solid oak top either blackened or in caramel oak.
Dimensions:
h397 x 1000 x 1000mm (h15.6" x 39.3" x 39.3")